Welcome to the official website for the Radiant Energies Balance (REB)sm
ENERGY/INFORMATION AND BODY/SOMATIC PSYCHOTHERAPIES USING A FLEXIBLE, COMPREHENSIVE, THERAPEUTIC and TRANSFORMATIVE PROTOCOL
The Radiant Energies Balance (REB)sm Protocol is a unique and powerful blend of the most powerful somatic/body centered and energy/information psychotherapeutic methods in a compact and integrated package. It is truely a comprehensive, flexible therapeutic and transformative protocol.
Please click here to read about Natural Cellular Defense
Please make a donation to show your appreciation of these FREE articles on this website with no advertising, popups etc. For a donation of $50.00 or more I will send you all my workshop and other manuals by email. Make the donation via PayPal

Thank you kindly.
For more information about the newly released book by Janet Nestor
called Pathways to Wholeness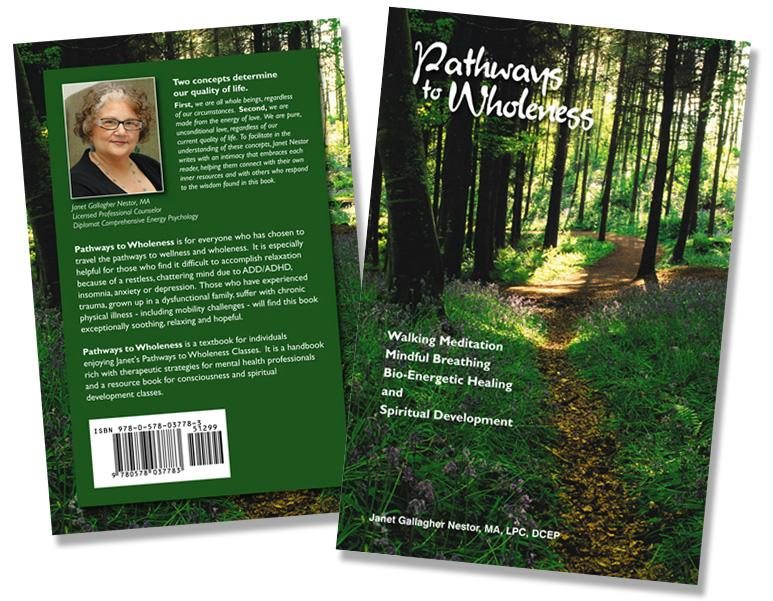 The 5 Ps: Personal Pollution Protection and Prevention Programs
(The major sources of pollution)
Since 2006 February I have been researching the problems created by our toxic world. I have discovered the following programs as being among the best and most comprehensive available. I urge you to learn about the problems and the available solutions and ACT upon your knowledge your your sake and those of your loved ones.

For CHEMICAL TOXINS, the steps on the road to health are: REMOVE the body's toxic load from toxins so prevalent in our world today and which cause so many problems (NCD-Natural Cellular Defense, a purified liquid zeolite - clinoptilolite - is the ideal solution). REPLENISH the body's needed nutrients so that your body can do its job effectively and become and stay healthy (Essential Daily Nutrients is an easy solution). RESTORE the body's natural state of well being and intra- and inter- cellular communication systems (Healthy Aging Formula and Advanced Antioxidant Formula are easy solutions). These Waoria products provide interventions for each of these aspects. For information see http://my.waiora.com/home.php?475030 For information on this website click here. Check out the large collection of the results that individuals have experienced using Waiora products involving a wide range of conditions; many personal experiences (testimonials) dealing with many conditions including testimonials on NCD and the mushroom extract pure Agaricus Blazei hybrid H1X1 strains of AgariGold, especially cancer in combination with NCD. Plus the power drink Essential Daily Nutrients as well as other Waiora products. Available at website "The Gift of Health: Personal Stories of Renewed Vitality": http://www.testimonyinfo.com
For ELECTROMAGNETIC, RADIO FREQUENCY AND MICROWAVE TOXINS: A PRIMARY intervention is necessary to minimize exposure to this dangerous toxin. A SECONDARY intervention will restore the biofield (our body's natural energetic field) to its maximum strength by facilitating restoration of proper intercellular communication. The TERTIARY intervention involves nutritional and lifestyle approaches that accelerate the speed at which the body can recover and repair compromised cellular function and create healthy cells. All aspects of these three-tiered approaches are necessary to combat this modern plague. BioPro Technologies products provide comprehensive interventions for each of these levels. For information see http://www.mybiopro.com/BIOPROventionProgram.aspx?ID=LifeSkills. For information on this website click here.